LinguaMost provides a full range of French translation services to companies and individuals worldwide.
We have particular expertise in the following fields:
Legal translation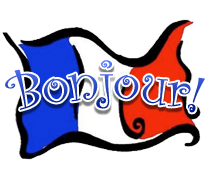 Translation into French
For French translations we use experienced, native French translators. All translators specialize in different fields and provide the best results for our clients.
Apart from Greek to French translations, we can translate from English into French and from Italian into French.
French is one of the major languages of the world. It plays an important role in European business markets and in the European Union.  In Europe, it is spoken as a native language by 72 million people (65 million in France, 4,5 million in Belgium, 1,5 million in Switzerland). Outside Europe, it is spoken by 10 million people in Canada and by 8 million in Haiti. 160-500 million speakers use it as a second language. This means that the French language is particularly dynamic in the global market. A translation into French is not limited to European geographical borders but reaches from Africa to Canada and from the Caribbean to Southeast Asia.
Translation from French
We successfully perform translations from French into Greek, English, German, Italian and Russian. All translations from French are performed by translators whose native speakers is a target language and with a degree in translation from French. The majority of the orders in the above language combinations relates to the translation of websites, tourist brochures and theses.
Apart from French to Greek translations, we undertake translations from French to English and Italian.
Our translation agency also undertakes translations from and into German, Russian, Bulgarian, Chinese and other languages.
Click here to find general information on translation rates, or fill out our form to get a free quote.