LinguaMost provides comprehensive medical text translation services to medical institutions and pharmaceutical companies. Our team consists of experienced and specialized linguists, industry experts and project managers making LinguaMost an ideal choice for the most complex and specialized medical translation projects.
 Medical Translator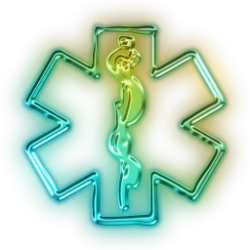 With thorough experience in translating medical texts, LinguaMost has a clear understanding of the proper approach to scientific texts, where attention to detail and the correct use of appropriate medical terminology play a key role. For these purposes, LinguaMost cooperates only with medical translators who, in addition to the required specialization in the field of medical translation, have experience in the relevant field of the medical profession. This means that the medical translation performed by our company will be an absolutely accurate reproduction of the original document, which you can fully rely on.
Quality Control – Use of Medical Terms
Inaccurate medical translation can have serious medical and legal consequences. For this reason, LinguaMost has developed a strict quality control process that applies to all translated texts.
Your order will first be assigned to a translator with relevant education background and experience in the medical field. Upon completion of the translation, the document will be reviewed and will undergo strict quality control for compliance with all the rules of the target language, as well as the correct use of medical terms.
Client Confidentiality and Medical Translation
Client confidentiality is of the utmost importance for LinguaMost. We fully understand how important it is to maintain strict confidentiality in medical translation and therefore we can proceed with signing a confidentiality agreement if requested so by our client. Since the guarantee of confidentiality is an integral part of the policy of our translation agency, you can be sure that it will not slow down in any way the translation process. You can find more information about our GDPR compliance and protection of your sensitive personal data by clicking here.